Happy May Day!
I love May! It is full of fun holidays: May Day, Cinco de Mayo, Mother's Day, loads of birthdays, and Memorial Day.
And a week from today (May 8th) is National Teacher's Day--did you know? I picked a few gifts especially for your favorite teachers: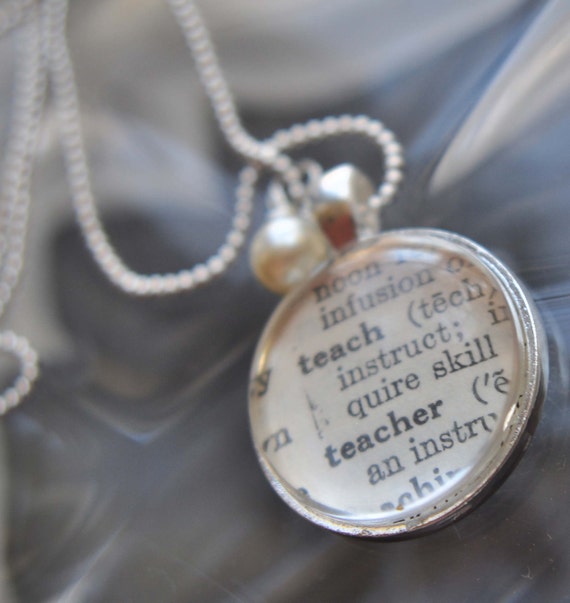 Teacher Vintage Dictionary Pendant Necklace by kraftykash
The New Yorker Book of Teacher Cartoons
a book for the classroom, such as
Blue Chameleon
by Emily Gravett
Who are your favorite teachers? And why?