If you're playing Easter Bunny this year, stock your baskets with some sweetness that can be enjoyed over and over again.
For the one in perpetual motion:
Peepsqueak! by Leslie Ann Clark
For the detail-oriented and/or the artist: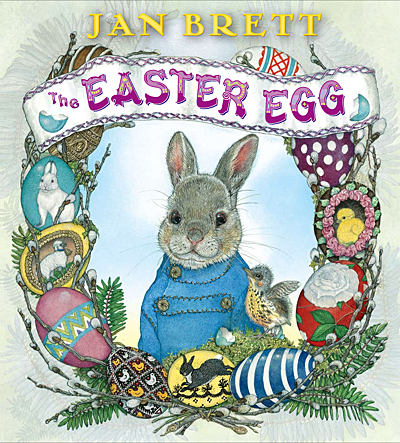 For anyone past the phase of ripping pop-up books: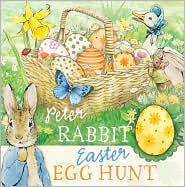 Peter Rabbit Easter Egg Hunt. It's a gorgeous interactive pop-up adventure based on Beatrix Potter's original illustrations.
For everyone remembering the true new life of Easter:
If the Savior Stood Beside Me
by Greg Olsen. This is a compilation of Olsen's paintings, mostly of Jesus with children, with text inspired by (but not really quoting) the
song by Sally DeFord
. I'd like to make it a tradition to put a book in Baby A's Easter basket each year, and this year I chose this book. I prefer portrayals of Jesus to be realistic (as opposed to cartoonish) and I especially like to see portrayals of Jesus with children of diverse physical attributes and cultural backgrounds, because an overwhelming majority of portrayals that I've seen showcase only white, sandy-haired children. Any suggestions?
What are your Easter basket favorites? Have you been reading any Easter books this week?
P.S. A tip:
Baby A is still playing with the plastic eggs my mom gave her last year. Opening and closing the eggs is great for fine motor skill development. Sometimes, when we're going somewhere she needs to stay seated, we put a tiny surprise in a plastic egg and pull it out when she gets antsy.