What's Halloween without some spooky music? Did you learn "Ghost of John" and "Dry Bones" in fourth grade, like me?
"The Ghost of John/Tom" is a round, remember? These songs work great as part of a storytime, maybe with
this format
.
I'd pair them with: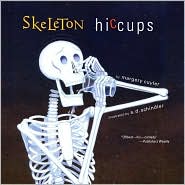 Skeleton Hiccups by Margery Cuydler and S.D. Schindler. A ghost helps a skeleton with hiccups.
-and/or-
You can't go wrong with Eric Rohmann! In Bone Dog, a boy helps his recently passed dog in the skeleton yard. Doesn't that sound oddly sweet?
Both of these books would be on theme for a skeletal Halloween, but they could lead the discussion in a different direction--like hiccups, grieving for a lost pet, or what the skeletons of other animals look like.